Cut up the paper and plastic loyalty rewards punch cards. Mobile loyalty rewards programs take the clutter out of your loyalty program, make life simpler for you and your customers and help them stay organized and connected to your business.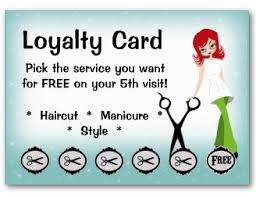 Mobile communications make loyalty programs more dynamic, convenient, easy to track and administer. It also cuts the cost of the paper or plastic cards and eliminates fraud. Customers receive the benefits without needing to save punch cards or remember to get them punched.
Mobile loyalty rewards programs are easy to implement and when your customers join, you are building a list of customers giving you permission to send exclusive offers, news, event information etc. directly to their phone in the form of a text message or mobile coupon.
You will be able to choose program length, what the reward will be and how many points it will take customers to reach the desired goal! Customers can gain points on either purchases or store visits. Since this is all done by phone and SMS Text Messaging, you may think there are people out there who will be able to cheat the system. Fear not! Cards can only be punched at the business through a Loyalty Kiosk or a landing page dedicated specifically to each Loyalty Program known only by the business owner.