Getting Started is as Easy as 1, 2, 3
1. Select Your Code (Keyword): This is the message your customers will text in to join your mobile marketing program.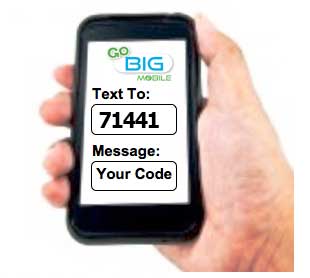 ✓ 97% of Text Messages are opened and read, usually within 5 minutes.
✓ Everyone carries their cell phone.
✓ No smart phone needed to receive text messages.
✓ Set-up initial text campaign.

2. Build Your List: Promote your mobile text marketing program everywhere.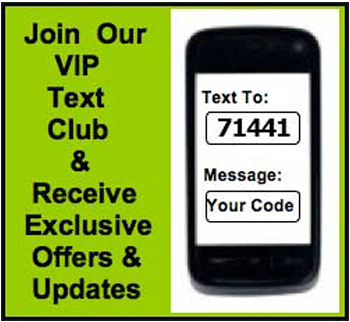 ✓ Prominently display complimentary promotional marketing materials.

✓ Use a compelling offer to encourage customers to join your VIP text club.

✓ Permission based. Your customers choose to join to receive your offers.

✓ Train staff to promote your program, "we send exclusive offers to our VIP text club members"

✓ Include in print ads, online &


3. Send Great Messages: Build a community of loyal customers with great messages, event information and irresistible offers that get results.
✓ Instantly reach your customers.
✓ Redemption rates up to 30% or more…you're only sending messages to people that want to receive them.
✓ Drive business on slow days, creating a sense of urgency, by sending "today only" messages.